Necessities Guide

Currency
Hawaii uses standard United States currency (USD). Money changing services can be found at major shopping centres, hotels, at the airport & banks. Cash machines (ATMs) are also available all over the islands, at banks, hotels and convenience stores. However, on top of the differences in currency exchange, you may also have to pay a surcharge for withdrawing your money in such ATMs.
Most locations in Hawaii accept major international credit cards, including American Express, MasterCard and Visa. If you're traveling from a foreign country, it is advisable to activate the magnetic strip of your credit card for overseas use. Conversely, you can also call your credit card companies in advance to let them know you will be travelling abroad. This way they won't question charges that start appearing from an international venue.
Tipping
Tipping is a customary in the USA and generally, a 15-20% gratuity is standard for restaurants. It is also a customary to tip taxi drivers (around 15% of your taxi fare). Baggage porters, bellboys and valet parking attendants will also appreciate a tip of $1-2 whenever they help you with your bags/cars.

Electricity and Voltage
Electric power is standardized in all states across the USA at 110 Volts. Type A (flat blade attachment) and Type B (two flat parallel pins and a round grounding pin) electrical sockets are used. Therefore, if you are bringing any electrical appliance to the USA, you may need an adaptor to fit the US electrical receptacle. You may also need a converter to change the voltage from 110 volts to 220 volts.


Type A

Type B

Connectivity
International calls can be made directly from hotel rooms with IDD phones. 011 is the international prefix used to dial somewhere outside of USA, plus country code, area/city code and number. In some countries, some cell phone providers have an international calling plan. As such, you can also try to contact your cell phone providers in advance to activate an international calling plan which can potentially be less expensive.
Local Prepaid SIM Cards are readily sold around Hawaii; from major grocery stores like Walmart to local telco providers like AT&T, Verizon, etc.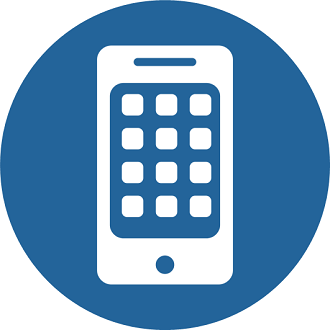 Maps, Apps & City Guides
Have ready-access information on everything about Hawaii in the palm of your hands! From places of interests, upcoming events, food guides to booking of transportation services, these mobile apps will ensure that you will not miss any highlights and happenings during your stay in Hawaii. You can also download the GoHawaii App (by the Hawaii Tourism Authority) or visit the Go Hawaii Website here.

Transport
There are myriad of ways to get around from place to place in Hawaii. From resort shuttles, trolleys, car rentals to the City & County of Honolulu's award-winning bus system (TheBus), you will find a number of convenient transportation options at your disposal.
Resort Shuttles
Many resorts do provide shuttle transportation to popular tourist spots within the vicinity of the resort. For more information, do check with your hotel concierge.
TheBus
Honolulu's award-winning transportation system, aptly named "TheBus", is a popular visitor's choice to explore the islands. TheBus currently offers 93 routes serving the entire island of Oahu. There are also special visitor passes available for multiple day uses. For more information on fares, bus routes to popular attractions and other useful information visit http://www.thebus.org.
The Waikiki Trolley
The open-air trolley is a convenient means of transportation around Oahu's most popular visitor attractions, including the Waikiki Aquarium, King Kamehameha Statue, Iolani Palace, Bishop Museum and more. For more information, visit http://www.aloha-hawaii.com/oahu/waikiki-trolley/.
Rental Cars & Taxis
Most visitors get around by either renting a car or taxi. Taxi stands can be found at most major hotels, shopping centres, and at the airport. Major car rental companies, including Alamo, Avis, Budget, Dollar, Hertz, National, Thrifty are also available around Hawaii. Service desks are located at the airports and at major hotels. For a list of tours, rental cars and more, go to Honolulu Transportation.
| Necessities Guide | Top Attractions |
| --- | --- |